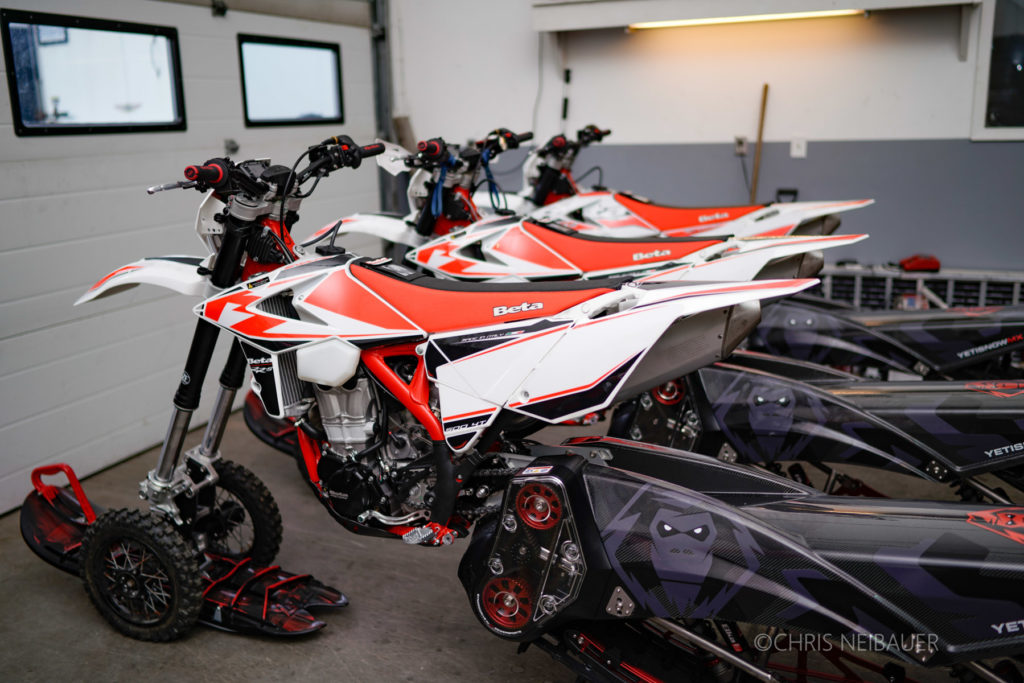 The new 2021 YETI SnowMX offers unmatched traction, agility and power transfer, all wrapped up in the lightest system on the market. Both the new 2021 generation 137 MT and 129 FR systems make use of pure carbon fibre, titanium and steel to build a chassis that's more flexible, lightweight, yet stronger than ever.
Some of the main features riders will benefit from are:
A 12.5-inch (32 cm) wide track on 5.5-inch (14 cm) narrow rail chassis gives riders more track floatation with the agile feel of a narrower system. This also smooths out power transfer in sharp turns or on steep side hills.
2.5-inch (6.3 cm) paddles for bringing better lift and traction in deep snow.
Redesigned rear sprockets allow lower track tension for increased grip even in the deepest snow, while decreasing rolling resistance.
Improved braking from new dual-piston caliper brakes which come pre-bled from the factory:
All of these innovations come in a system that is over 30 pounds (13.5 kilos) lighter than any other snowbike system on the market.

Email us at [email protected] or call 604-902-4411